"SO cute. SO helpful. SO yes. USE HAPPY BOX ASAP!"

- Nicole B, verified Happy Box Customer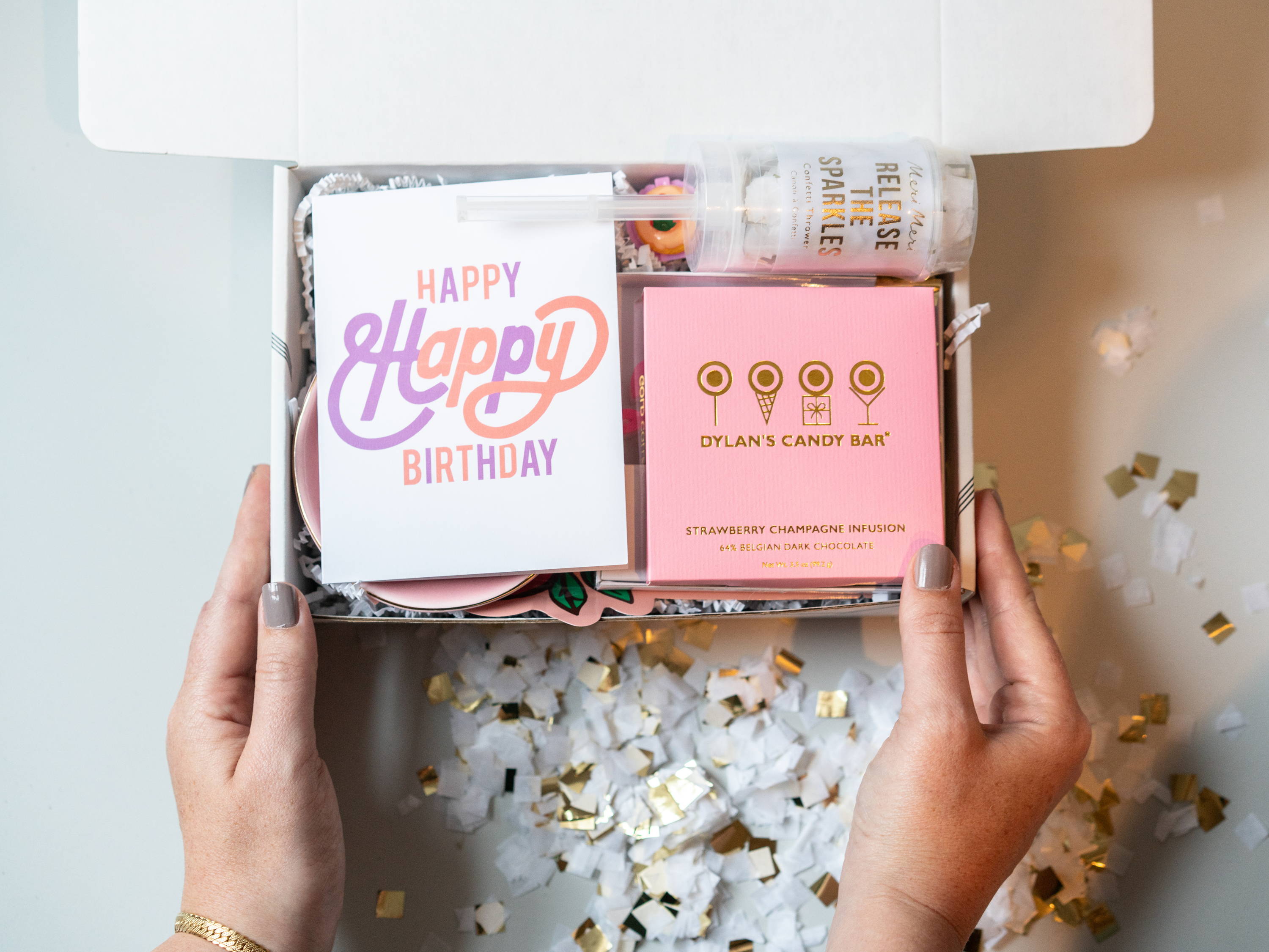 I have sent three birthday boxes to my girlfriends and they LOVE them. Such a cute way to remind your BFF that you are thinking of them on their special day."

I can't believe how easy it was and how cute
all the items were in my gift for my sister! She called me crying happy tears – what a great idea!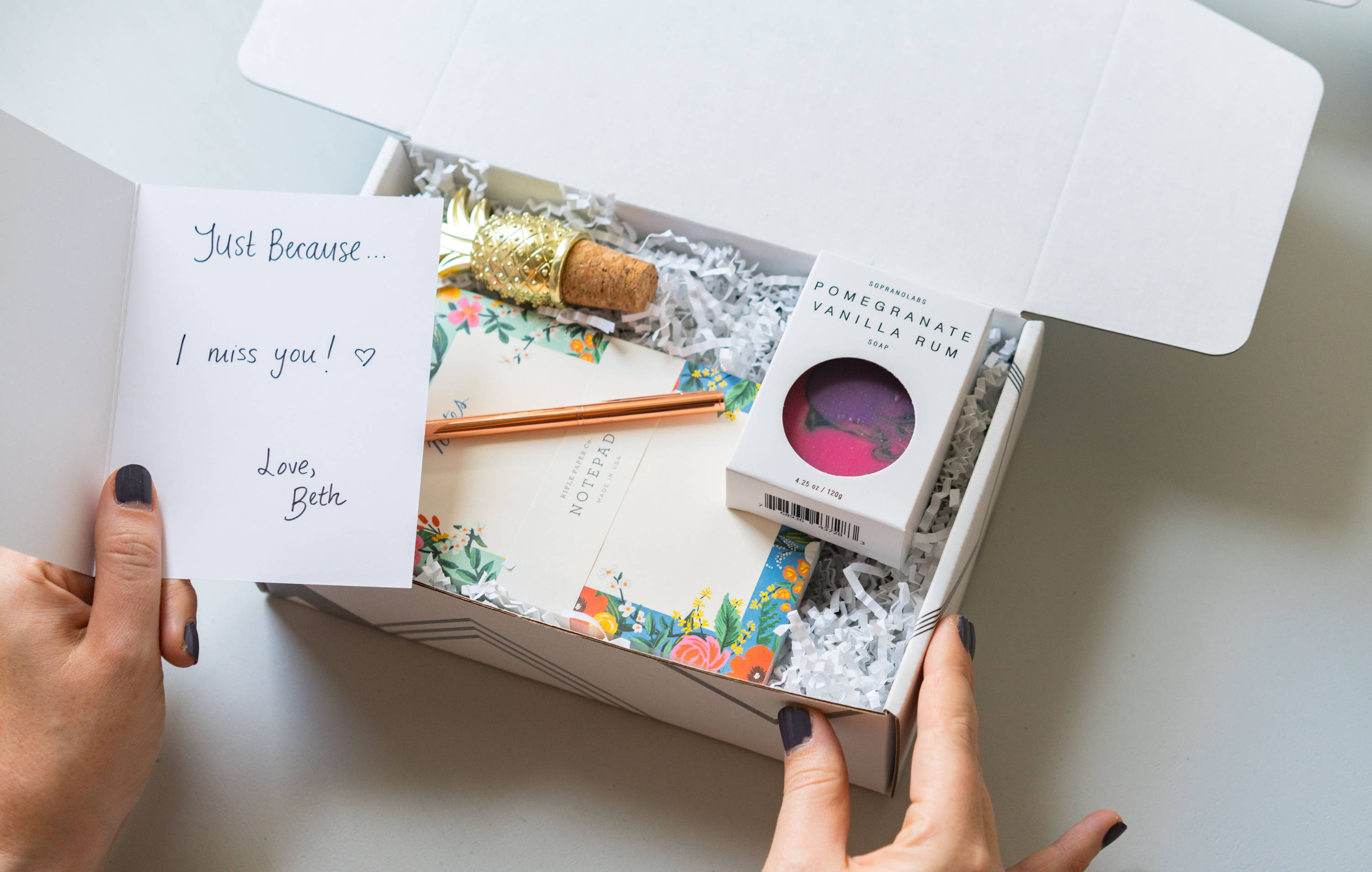 "Amazing idea and wonderful service!"

I ordered a birthday package for my best friend's 21st. This is the perfect way to brighten someone's day with little gifts that last longer than flowers. Ariel (cofounder) was super sweet and helpful over instant messenger and ensured my package would arrive to my friend on her birthday. Highly recommend!

"Happy Box is going to be my gift store from now on. Free shipping doesn't hurt either!"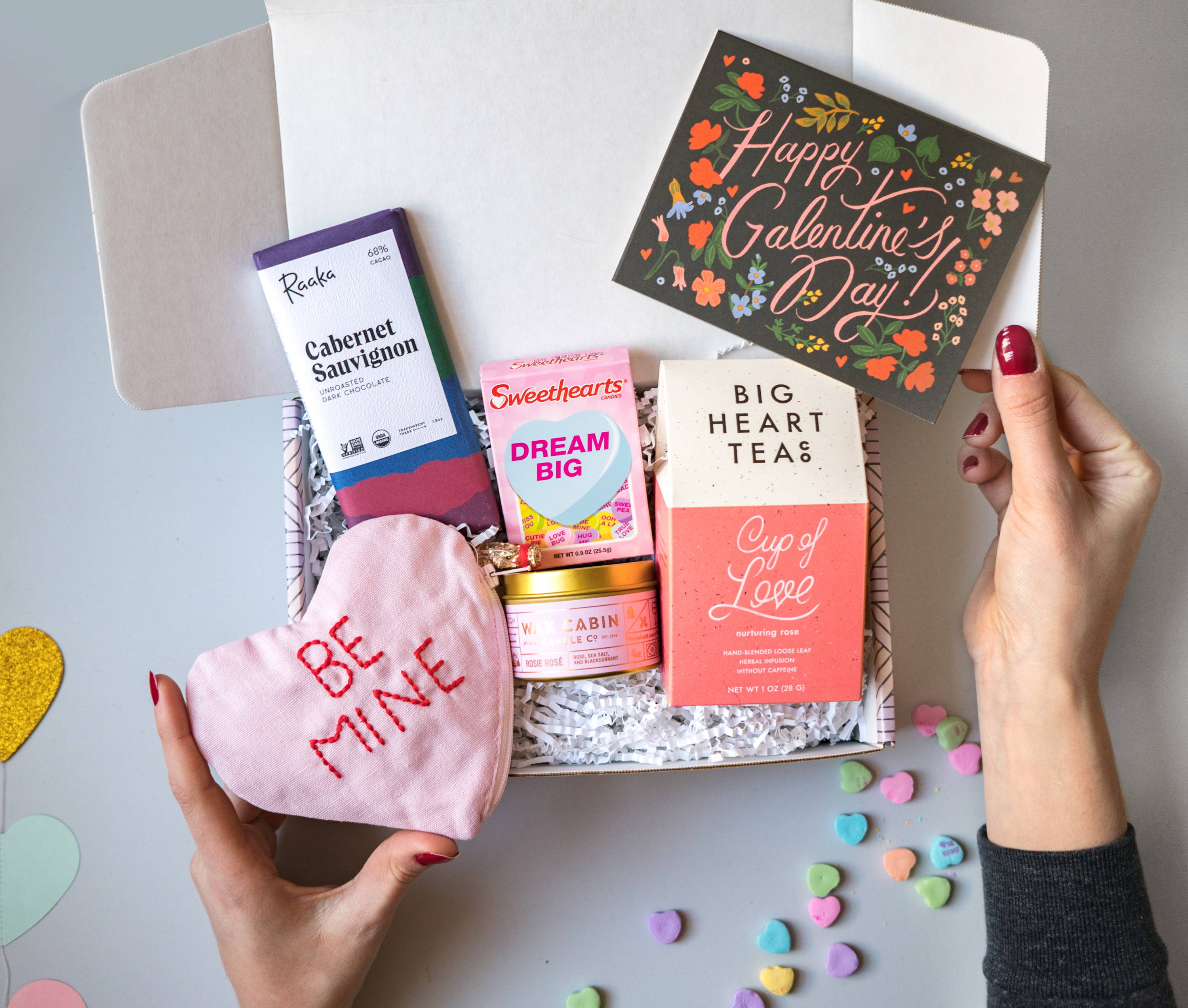 "best customer service EVER!"
Bought a box to congratulate a friend. First of all the items are super cute Second - free shipping makes it sooo worth it (because that is usually where they get you - the shipping charges).Thirdly - this wa

s the best customer service EVER! Seriously - the lady I chatted with was giving me advice on the arrival time (I wanted to rush my order) and went out of h
er way to help me out. Also she showed personality and made a few fun jokes and comments - which is always

nice- to actually speak to a person you know? But all this help over chat?!?! Highly suggest these guys - it's a great idea

!
— Holly